Your Trusted Toronto Snow Plowing Company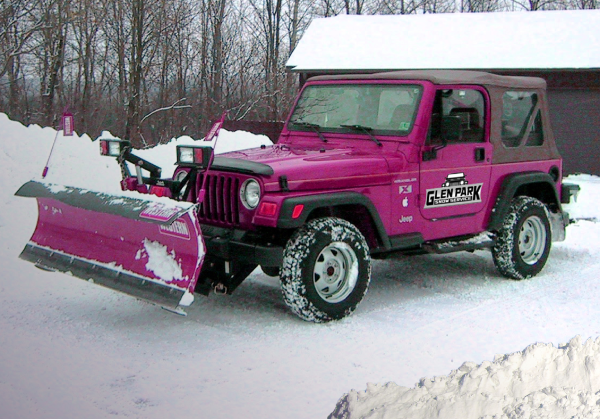 Glen Park Snow Service is a Toronto snow plowing company. We provide quick, thorough, and reliable snow services throughout Ontario to help ensure convenient and, most of all, SAFE movement throughout even the harshest of snowfalls.
If you are a homeowner or business owner located in the Ontario area and are in the market for an experienced and dependable snow plowing expert, then make Glen Park Snow Service your first and last stop. We'll handle all of your snowfall headaches with our quality services, which include the following:
Local Toronto Snow Plowing Experts
People who say snow is this beautiful, breathtaking thing have obviously never had to call out of work because enough of this beautiful, breathtaking thing has accumulated on their driveway. Of course, that's not to say snow ISN'T beautiful and breathtaking. It's just that snow can be an inconvenience if you live in an area that's prone to dealing with a great amount of it.
If this beautiful, breathtaking thing that is snow has accumulated on your driveway to the point that you might miss work, don't fret! Just call up Glen Park Snow Service for a speedy and thorough snowplowing service that'll get you moving again no matter HOW much of that lovely but oftentimes frustrating snow has built up on your property!
Professional Salting Services


The difficulty of movability is not the only headache inherent in a heavy snowfall. A much more disconcerting matter is that conditions are often DANGEROUS. Indeed, as the snow and ice accumulate, you could find it quite difficult to move about outside without tumbling down. All it takes is one step into the wrong patch of ice, and you'll go head over heels!
To avoid this danger, you need to have the ground around your property salted, giving you the traction to walk about without falling down. If you are in the market to have your ground salted for safety purposes, then call on the pros at Glen Park Snow Service today!
Here at Glen Park Snow Service, we pride ourselves on providing top-quality snow services quickly. We understand the headache and the safety hazards inherent in an area that's beset with snow. That's why we make it our mission to provide our snow removal and salting services quickly and reliably!