Why Should You Get Your Property Salted before a Snowstorm?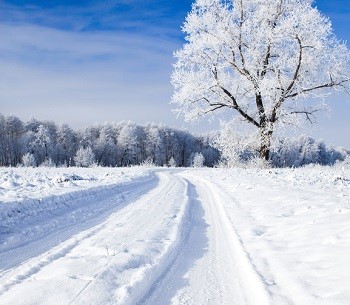 Snow is a beautiful thing. It's what adds the "wonder" to "winter wonderland." Of course, it's also what adds the "winter" to it. And it doesn't take long for a winter wonderland to become more winter than wonderland.
And once that happens — once the snowfall becomes so heavy that it loses its charm — you could find yours in some pretty unsafe conditions indeed. After all, with snow comes a reduction in traction. And with a reduction in traction come some decidedly unsafe walking and driving conditions.
But here in Toronto, winter is nothing new, nor is it anything out of the ordinary. We in Toronto have learned how to deal with it just as we have learned to deal with all other facets of everyday life.
And perhaps one of the best ways we have for battling the snowfall — specifically its traction reduction — is to have the ground salted.
Yes, a ground salting can provide a number of great benefits during the inevitable heavy snowfall that we experience every year in Toronto. Not sure just what those benefits are? That's okay! Just read on, and you'll know exactly why it's important that you have your property salted every year when the winter winds begin to blow once more in Toronto!
A Ground Salting Can Melt The Snow
One of the biggest headaches inherent in living in an area prone to such heavy snowfall is that a large enough accumulation of snow can make getting about a real headache. After all, cars don't work their best when their sloshing through slush and skittering over ice.
To be sure that you can continue going about your day after a snowfall conveniently and, most of all, SAFELY, be sure to get your property salted. A salting will lower the freezing point of water, making the snow more likely to melt. This leads to less snow accumulation about your property, allowing better ease of movement!
A Ground Salting Can Also Provide Traction
Though inconvenience of movement might be a big headache once snow coats the ground, it can also be a safety hazard, as the icy conditions that snow creates don't provide a sturdy means of walking. This hazard can be especially dangerous if you are elderly or otherwise susceptible to damages from falls.
If you want to stay as safe as can be during the inevitable Canadian snowfalls, then simply get a professional ground salting. A ground salting will provide you with extra traction during the winter. So even as ice and slush coat the ground, you can be sure that that ice and slush won't send you toppling down, ensuring that you'll stay as safe as can be during the harsh winter months!
Get Your Salting Provided By An Experienced Expert
If you are in the market for a quality ground salting during the harsh Canadian snowfalls, then call on Ontario's snow plowing experts at Glen Park Snow Service in Toronto today! We at Glen Park Snow Service have the experience and the know-how to provide you with the most thorough ground salting for any winter conditions!