Why Should You Get a Professional Snow Removal?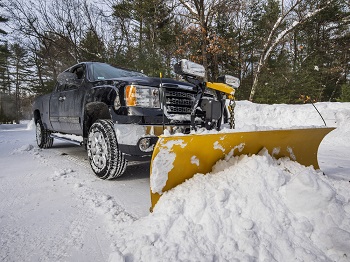 In Toronto, snow is an inevitability. Once the winter months hit, it seems that much of us see snow significantly more than we see the actual ground.
While the idea of a winter snowscape might seem wonderful, the actual reality of a winter wonderland is less wonderful than you might think. Just trying to get out of your driveway in the morning can be a pain.
Yes, the winter in Toronto is unavoidable, meaning the snow and its unsafe conditions are unavoidable . . . But you CAN work around snow's headaches. And the best way to do that is to have the snow and its unsafe conditions REMOVED.
And, of course, to get the most thorough results, you need to call on a professional snow removal expert in Toronto to handle the task for you.
Just why should you do that? Well, there are a couple of great reasons, all benefitting YOU. If you are not sure what these reasons are, then just read on and find out!
You wake up at the crack of dawn, and first thing out of bed, you slip on your snow boots, heavy coat, gloves, scarf, hat, and greet the dawn, shovel in hand, to clear your driveway enough to be able to back your car out of it and get to work. Just another day in winter.
But that snow is still there — just displaced. And when there's enough snow to block you in your own driveway, EVERYWHERE is an inconvenient place for it to be. So what can you do about this problem?
Why, call for a professional snow REMOVAL, of course! With snow removal, you can still enjoy the benefit of being able to — you know — LEAVE the house while also not dealing with the headache of having to continue dealing with that same snow later on!
Less Runoff When The Snow Melts
The bad news: When it snows (and snows A LOT), it's a headache just to try to get your car out of the driveway in the mornings. The good news: Snow will melt in time. The other bad news: That snow turns into water — which you'll have to deal with as well.
While water runoff from snow might not be quite the impediment that snow itself is, it can still be a nuisance in itself — not to mention a slip hazard when paired with the already icy conditions!
You can avoid this nuisance and this hazard by not just displacing the snow while it's present but instead completely REMOVING the snow. When the snowfall is heavy enough on your property, don't break your back by shoveling it around and then dealing with slippery, wet conditions later. Just call for a professional to get it removed for you!
Call On An Experienced Snow Services Professional
If you are in the market for a professional snow plowing, then for the best results, you'll need to have the work handled by an experienced professional. And if you live in or around Ontario, then the expert for you should be none other than Glen Park Snow Service.
We at Glen Park Snow Service have all the experience and dedication to top-quality work to promise to provide you with nothing but the most thorough snow removal services around!